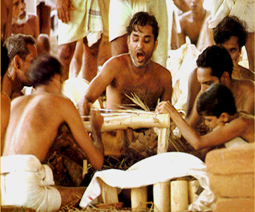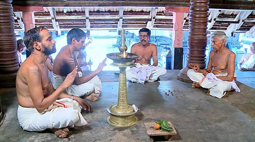 About Vedic Heritage Portal
| | |
| --- | --- |
| Constitution | |
| Joint Secretary, Ministry of Culture | Chairperson |
| Joint Secretary, IGNCA | Member |
| Ms. Somi Tandon, Member Finance Committee | Member |
| Prof. K D Tripathi, Advisor, ERC Varanasi | Member |
| HOD (Kalakosha) | Member |
| Director (Library &Information) | Member |
| HOD (Janapada Sampada) | Member |
| Mrs. Pratibha Singh,  Sr. Tech Director, NIC | Member |
| Mr. Pratik Srivastava, Sr. Tech Director, NIC | Member |
| Mrs. Nirmala Goyal, DS, MoC | Member |
| Director (CIL) | Member |
| Programme Director (KD) | Member |
| Controller (Media Centre) | Member |
| Director (Admin) | Member |
| FA & CAO | Member |
Terms of Reference
To finalize the contents being uploaded on the Vedic Heritage and IGNCA web portals.
Requirements Analysis of the portals
Drafting expression of interest document for the shortlisting of implementing agencies.
Preparing RFP document, supervising bidding process and selection of implementing agency.
Review of the portal content before uploading.
Periodic review of the performance of the agency.